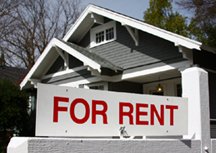 If you need eviction prevention services or information , please phone the Fair Housing Council office or
send an email to: LHarding@pafairhousing.orgImportant: Please include your residence or property Zip Code when submitting an email to the Landlord/Tenant service.
Disputes between landlords and tenants are costly for both parties, overburden the court systems and evictions can have a negative impact on neighborhood stability. The Fair Housing Council provides Landlord/Tenant rights information and dispute settlement assistance to landlords and tenants at no cost and without regard to income level. If you need assistance with a rental property issue, please call our office to speak with a landlord/tenant counselor.